THE FUTURE IS LOOKING GOOD
As functional as it is flashy, the MINI Concept Aceman is a masterclass in unconventional two-box design.
Royal flush.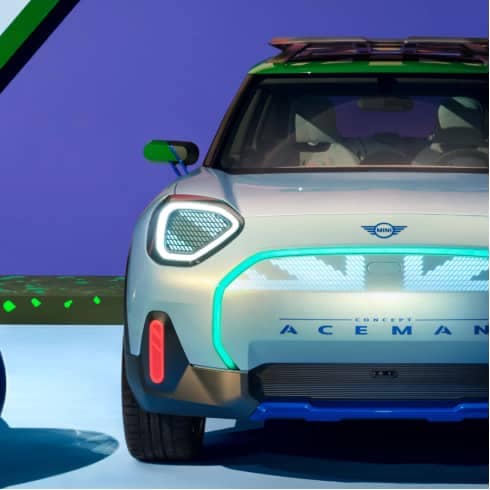 Sensual
Laced with front and rear digital Matrix LED lighting,
plus sensor-based animations on the grille and headlights.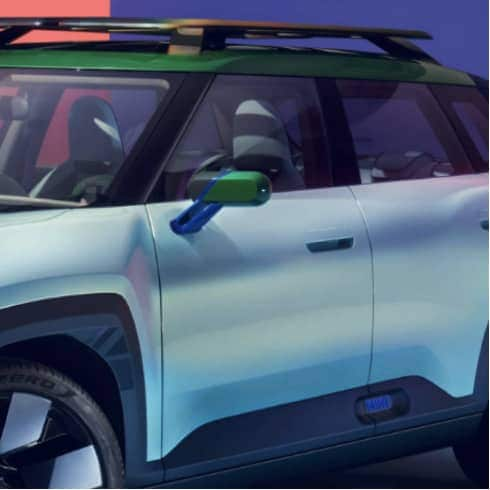 Minimal
Dressed with upholstered free-standing door
handles and strong structures made with soft surfaces.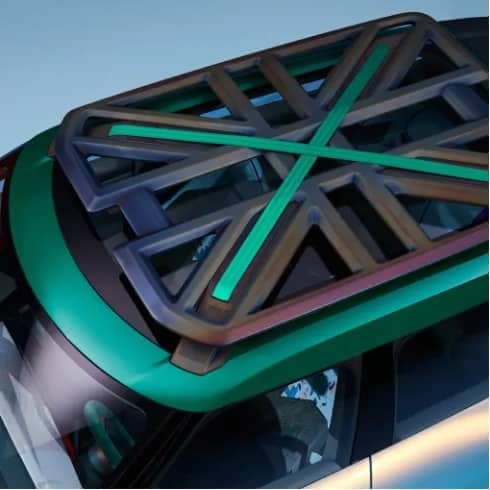 Agile
Compact proportions and short overhangs are
topped off with a roof rack in British Racing Green.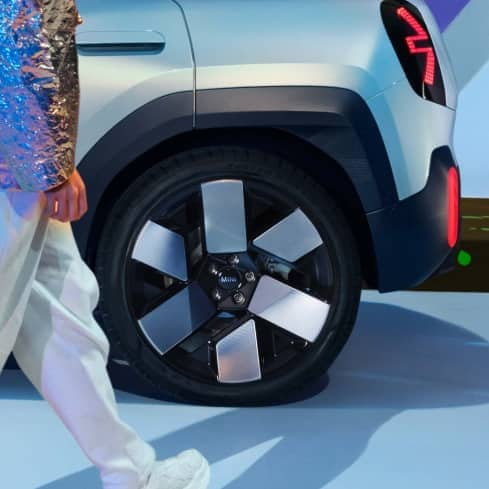 Functional
Driven by 20" Concept Wheels with an
embossed triangle around the center.
SENSATIONAL STYLE
The lines are blurred between classic and sporty, with zero compromise on comfort. Breathtaking is an understatement.
Full house.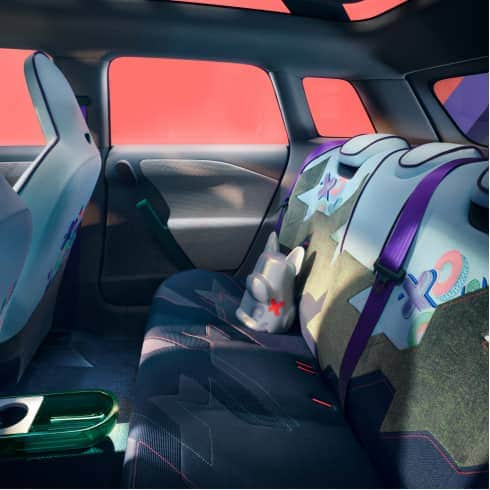 Ergonomic
Fits five, with front and rear seating made of flat
knit, velvet velour and waffle fabric combinations.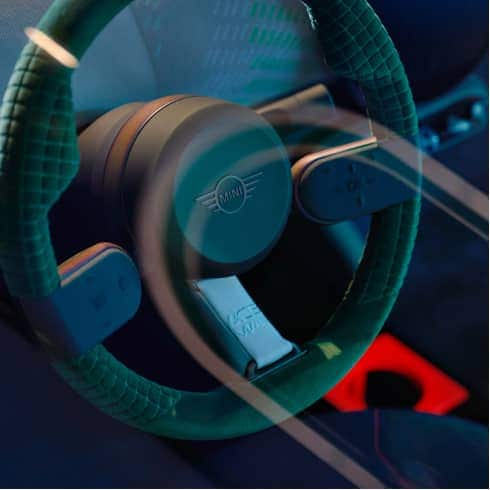 Environmental
Adorned with chrome and leather-free material
plus textiles made from recycled materials.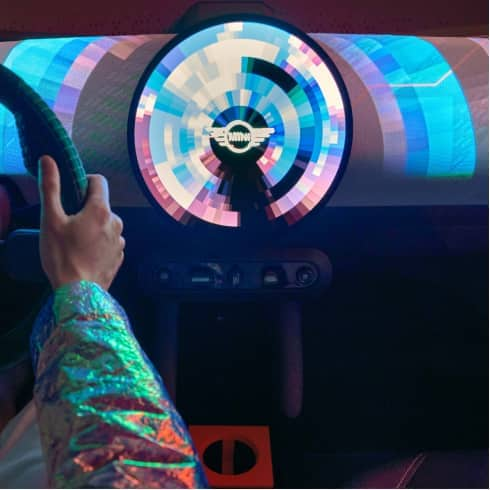 Ethereal
Sensually surreal with a free-floating central
console and round OLED display extending
animated projections across the dashboard.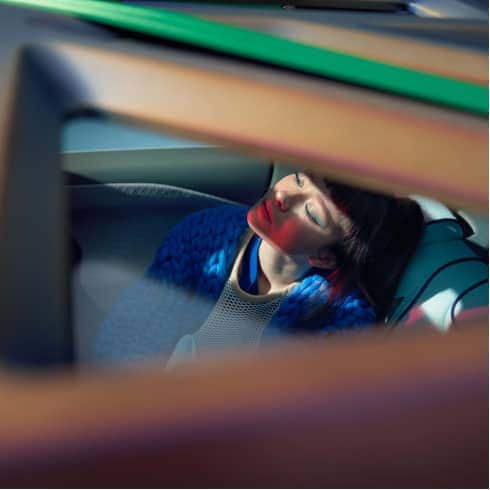 Integrated
Handcrafted with a panoramic roof
and toggle bar analog control
element for gear selection, start/stop
functionality and more.
Personal Mode
Personal Mode is all about curated personalization of inner displays, where you can choose from an array of subtly animated background images that are projected onto the dashboard.
Pop-Up Mode

Pop-Up mode is MINI's first experience-oriented navigation system, which includes an element of surprise. Decide where you want to go by sorting through a handful of eclectic experience categories.
Vivid Mode
Vivid Mode is a more playful and interactive journey, where you can completely reconfigure the design of the display area whenever the vehicle is stationary.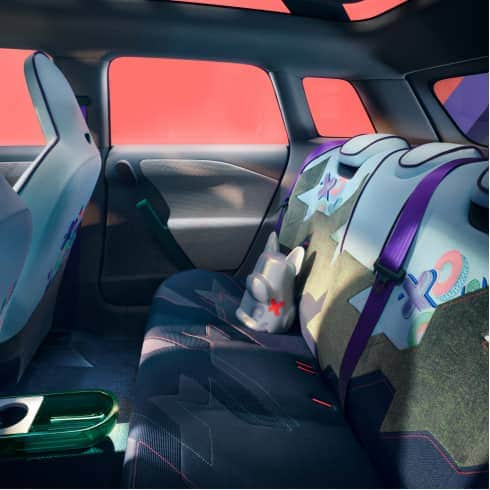 Transformational
The intelligent multi-screen infotainment and
crisp user interface design connects
passengers with an unprecedented experience
that's worth clamoring about.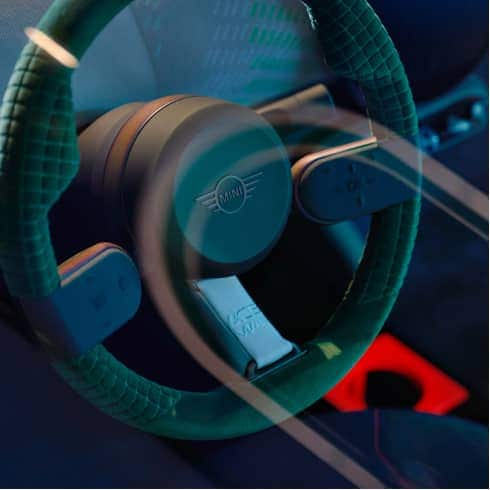 Spatial
The floating dashboard, reminiscent of a
surfboard, serves as staging for a brilliant
spectrum of animated projections and sound
collages in one long beautiful curve.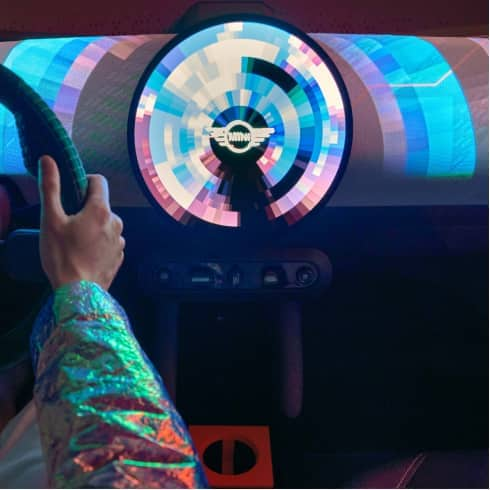 Graceful
The sensor-based light animation activates
and becomes brighter upon approaching the
vehicle, along with a special Earcon sound
to greet.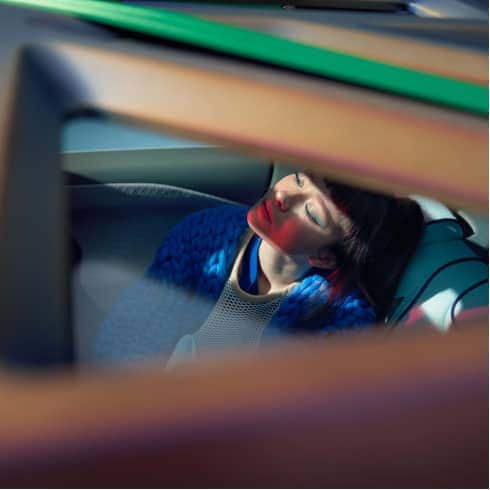 Experiential
Three experience modes—Personal Mode,
Pop-Up Mode, and Vivid Mode—indulge
passengers in an interior bonanza and show
different ways to operate.
FREQUENTLY ASKED QUESTIONS
What is the MINI Concept Aceman?
The MINI Concept Aceman is MINI's first all-electric Crossover SUV, blending agility and adventure with exciting proportions, distinctive lines and clever functionality. Its exterior is colored in a light turquoise hue while its interior combines classic and sporty design elements for a modern, unprecedented experience. The MINI Concept Aceman is a concept car only, meaning it is not in production and not for sale.
What are some of the unique features of the MINI Concept Aceman?
Beyond all-electric driving performance, other key features of the MINI Concept Aceman include a floating dashboard and multi-screen infotainment system plus sustainable surfaces made from recycled materials and indulgent experience modes for an unparalleled driving experience. Visually, the MINI Concept Aceman takes on a two-box design with clearly defined contours and clean edges. It also comes with a roof rack.
When will the MINI Concept Aceman be available?
Right now, the MINI Concept Aceman is a concept car only and not in production or for sale. However, it is expected to debut in 2024.
Is the MINI Concept Aceman fully electric?
Yes. The MINI Concept Aceman is a fully electric Crossover SUV and reflection of how MINI is reinventing itself for an all-electric future at the start of the 2030s.